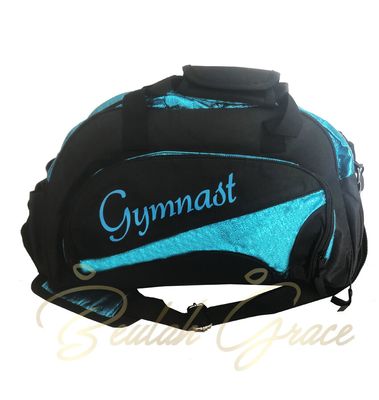 Gymnast Sports Bag - Blue
Order Only - 8-10 Weeks Delivery
$0.00 $0.00
A Sports Duffel bag in black and sparkly turquoise.

Available Plain or Printed Dance, Gymnast, Rhythmic, Aerobics, Swim or Customized.
Delivery Time: This item is in stock allow 1-3 days for delivery
© Images courtesy of PW Dance & Sportswear.
All rights reserved.
TEAMS & CLUBS:
If you are interested in this item for a club uniform or would like to bulk buy for a team, please let us know. We can create a new Leotard product especially for your students to purchase online. Options also available for a complete uniform set students can purchase online through our website. See our UNIFORM STORE Menu for examples, and email us to find out more.